Mattapan Mobile Farm Stand Project
Mattapan, MA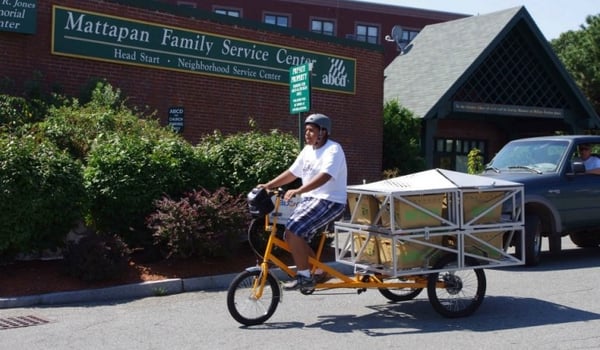 The Mobile Farm Stand will carry fresh produce to various locations throughout Mattapan. It is imperative the produce be protected from rust, paint chips, etc. The design team specified hot-dip galvanizing with a powdercoat finish for long lasting corrosion protection and good looks.
The mobile farm stand will be able to carry several hundred pounds of produce throughout the City. It is uniquely designed to draw attention to healthy foods and also serves as a promoter of biking as a form of physical activity.
The Mobile Farm Stand Project will benefit the community by providing eating alternatives. It is a unique way to bring access to healthy food and encourage healthy eating habits. Duncan was pleased to offer its Colorgalv Thermoset process free of charge.