NMR Center Gates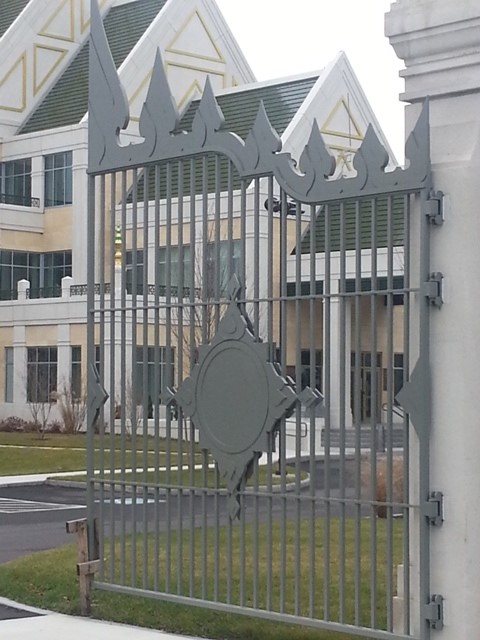 The NMR Center is the largest Thai Buddhist meditation center outside of Thailand. Financed by the Thai government, the building is three stories high and topped with a golden Chedi or spire. Another unique feature of the project is a 25 foot high bronze Buddha weighing 15 tons.
Recognizing the need for security for the property as well as a design in keeping with the character of the project, the design team created a perimeter fence comprised of solid steel pickets and entrance gates of the same material with accents representing the culture of the community.

To protect the fabrication from corrosion and provide an aesthetically pleasing image, the architect specified Colorgalv, Duncan's factory applied system of hot dip galvanizing, epoxy primer, and urethane topcoat.