Pergolas at the North End Parks
Boston, MA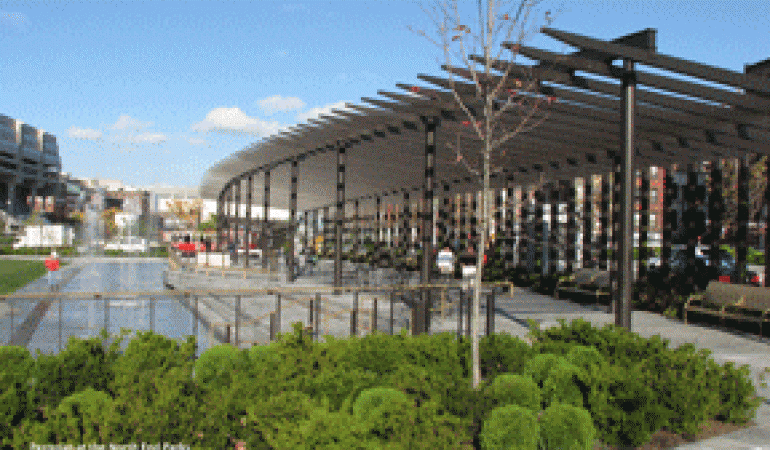 The Pergolas at the North End Parks of the Rose Fitzgerald Kennedy Greenway are a series of structures built over three acres of open space created when Boston went through its "Big Dig" that removed elevated steel highways and diverted traffic underground.
The design of these structures was intended to suit the neighborhood which is in close proximity to Boston Harbor. Since the steel would be exposed to salt spray on a constant basis, the architect wanted to combine longevity with a beautiful finish.
To make this happen, the steel was galvanized for long-term corrosion protection from the harsh environment. After galvanizing all structural vertical and horizontal steel components, the pieces received the Colorgalv with Anti-Graffiti system, an epoxy/urethane coating and a clear topcoat to provide UV as well as anti-graffiti protection. The result was a structure fully galvanized to provide outstanding corrosion protection, aesthetic appeal, and long-lasting coverage.