Whaler's Wharf and Handcrafter's Shops
Provincetown, MA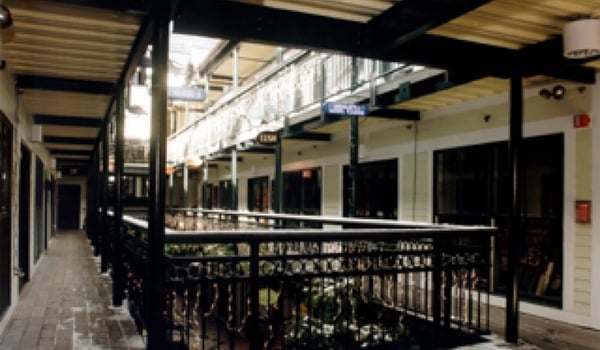 Located in Provincetown, MA on the tip of Cape Cod and constantly exposed to salt spray from the Atlantic Ocean, Whaler's Wharf is an open-air shopping center offering literally no protection from snow and rain!
To combine long-term corrosion protection with the aesthetics of a high performance paint system, the architect specified Duncan Colorgalv for the 16 tons of railings and tubular structural steel which added a lot to the character of this shopping center.
Another major consideration in selecting a coating system was the timing required to turn the material around by the galvanizer. It was a critical aspect of the project that the work be completed prior to the Christmas shopping season. Duncan met all milestone dates and Whaler's Wharf opened in time to capture the holiday crowds.