Boat Stands
Mattapoisett, MA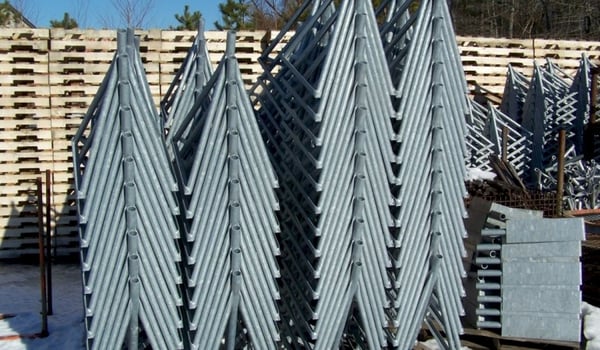 This company manufactures a large variety of boating products for the boating community. In Mattapoisett, Massachusetts the need for quality boating products, from boat trailers to stands, is in high demand.
Because use of the boat stands is limited to fresh and salt water environments, corrosion protection is of extreme importance. In order to provide high quality products, hot-dip galvanizing is used for corrosion protection. Since the stands are made of tubular material, protection on the interior surfaces of the material is vital. When a tubular piece is hot-dip galvanized, it is coated inside and out, granting all-around protection. This not only makes the product durable, it guarantees corrosion protection 100 percent.
With this kind of protection, the product not only sells itself, it prompts the customer to have other items use hot-dip galvanizing to provide years of maintenance-free use.