Greener Blast Technologies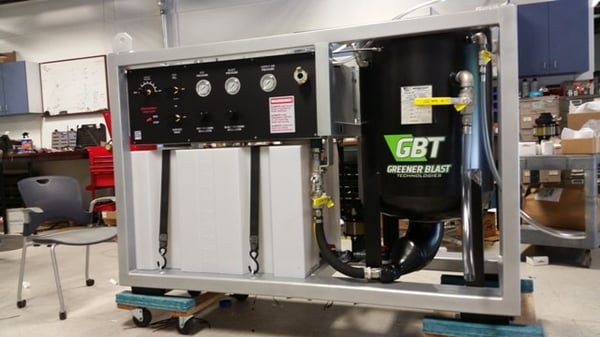 The equipment manufacturer approached Duncan with an ingenious idea for a new and innovative blasting machine that would allow for blasting in conditions never achievable using traditional methods.
Since the equipment was going to be used in areas requiring slurry blasting with a variety of blast media, the manufacturer wanted to ensure that the steel frame surrounding the equipment would withstand this very aggressive environment. After reviewing the design with the galvanizer and discussing various choices available, the manufacturer decided that the best option was to fully hot dip galvanize and powder coat the steel frame utilizing Duncan's Colorgalv Thermoset system.